latiosruby's Profile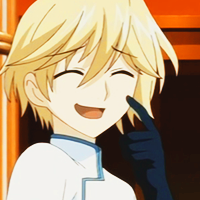 Member since:
January 17th, 2010
Last Profile Update:
March 19th, 2023
Hi! I'm Kelly.
Recently, I haven't been playing much, but I do have a setup in my garage with a polish pad & a raspberry pi.
I started playing ITG in middle school, so probably 2007-2008, on a cab that had all 3 mungyodance packs and a couple of other good customs, and from then on I was sold on ITG.
I was part of the UW DDR club (university of waterloo in canada) the whole time I was there, heh, which was from 2012 to 2018. I went from 9s to easy 12s there, which is probably pretty slow but it was a lot of fun.
I've kinda worked a little on my FA (I did NOT used to get over 90 most of the time when I played) and just trying to push a little closer to 13s, so that I can more easily play fun Happy Hardcore tracks. And maybe someday land a quad, too!
may 15 2018:
hohoho! i just passed for the first time, this pretty tough chart (for me) from the uwaterloo club pack, the Eliminator 12. happy day!
may 17 2018:
just realized something a little sad, and maybe notable about the cab at the ann arbor ice cube today. its life difficulty is on 1... :/ so idk how legit some of my tougher passes are.. :(
but mostly my scores are doing pretty good and I didn't notice a judgment difficulty sign or anything, so I think it's mostly ok.
still.
may 24 2018:
i passed blue sunshine 13 for the first time today! it was not too hard so i'm feeling really good. you know, they say that song is impossible...
mar 13 2020:
i've been playing at Another Castle in Edmonds for the last year or so, on and off, but going more regularly lately.
another castle has timing window on 116% so... IDK.
latiosruby's Recent Scores:
Single
In the Groove Overall Percentages
Double
Expert
62.44%
0.00%
Expert
Hard
19.19%
0.00%
Hard
Medium
0.00%
0.00%
Medium
Easy
0.00%
0.00%
Easy
Total
17.39%
0.00%
Total
Single
Easy As Pie Series Overall Percentages
Double
Expert
19.63%
0.00%
Expert
Hard
0.00%
0.00%
Hard
Medium
0.00%
0.00%
Medium
Easy
0.00%
0.00%
Easy
Total
17.91%
0.00%
Total
Single
Mudkyp Korea Series Overall Percentages
Double
Expert
95.45%
0.00%
Expert
Hard
0.00%
0.00%
Hard
Medium
0.00%
0.00%
Medium
Easy
0.00%
0.00%
Easy
Total
95.45%
0.00%
Total
Single
Overall Percentages: All ITG Packs
Double
Expert
2.54%
0.00%
Expert
Hard
0.93%
0.00%
Hard
Medium
0.52%
0.00%
Medium
Easy
0.07%
0.00%
Easy
Total
1.39%
0.00%
Total