zeioIIDX's Profile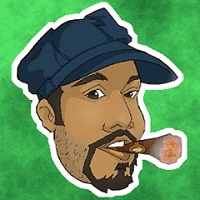 Play Style:
Sometimes No Bar
Member since:
March 9th, 2005
Last Profile Update:
October 22nd, 2021
Haven't played competitively since 2005. I'm basically a nobody...who knows everybody. I used to play with Lil Q, WinDEU, and a whole bunch of other really great players from the Midwest. I used to play at Gameworks and People's Choice in IL. Those seemed to be the two hot spots until Brunswick Zone came along. Anyway, while I was not as good as most people, I was ranked #54 on GrooveStats at one point! I used to be part of a group called Team-Z. The leader was Ryzen Xia, Lil Q's old DDR rival. I think if I just dedicated more time to playing ITG and going to tournaments, I could have gotten known and been up there with the likes of these guys.
2020 Edit: Yikes...haven't been on here in ages. Been stuck in Mississippi since I got stationed here in 2009 while serving in the USAF. I've mostly played PIU for the last decade, it's far superior to 4-panel but I really wanna play StepManiaX. Not really into playing stamina/lolstreamz charts where you cling to the bar and vibrate in the center of the pad for 15 minutes straight. I'm an idiot for not buying my friend's ITG 2 dedicab from him a few years ago when he moved away and offered it to me......ugh. Strange to say but my scores here suck and at this point, I'm far better at Pump It Up than DDR/ITG. I still play 4-panel once in a while for nostalgia though.
Sometimes I make charts and upload videos of them: https://youtu.be/lFx6IfpAuLw
zeioIIDX's Recent Scores:
Friends:
Alkene777
,
ChaosEnrgy
,
Dash
,
EJBB
,
FLASHitude
,
KillerB
,
RoboSllim
,
Ryzen Xia
,
SeVeNZ3R0
,
Sword
,
Virgil
(11 total)
Single
In The Groove 1 & 2 Overall Percentages
Double
Expert
89.05%
0.00%
Expert
Hard
49.37%
0.00%
Hard
Medium
12.27%
0.00%
Medium
Easy
4.10%
0.00%
Easy
Total
36.39%
0.00%
Total
Single
dimocracy Overall Percentages
Double
Expert
5.30%
0.00%
Expert
Hard
16.58%
0.00%
Hard
Medium
0.00%
0.00%
Medium
Easy
0.00%
0.00%
Easy
Total
5.47%
0.00%
Total
Single
ITG: Rebirth 2 Overall Percentages
Double
Expert
1.15%
0.00%
Expert
Hard
2.37%
0.00%
Hard
Medium
0.00%
0.00%
Medium
Easy
0.00%
0.00%
Easy
Total
0.88%
0.00%
Total
Single
The Starter Pack of Stamina Overall Percentages
Double
Expert
0.00%
0.00%
Expert
Hard
0.00%
0.00%
Hard
Medium
2.44%
0.00%
Medium
Easy
2.46%
0.00%
Easy
Total
1.21%
0.00%
Total